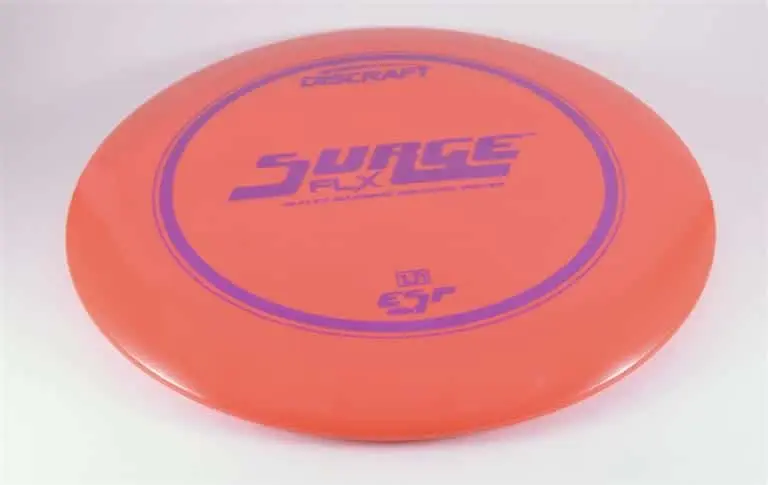 The Surge is one of Discraft's signature drivers. This is an outstanding driver, built for intermediate and professional players. the Surge is a fast flyer with moderate rim. It has a degree of high speed turn, incredible glide, and a healthy amount of low speed fade. The Surge performs well in both backhand and forehand shots.
As such a popular disc golf disc, the Surge comes in just about every Discraft plastic. You can buy this disc in low cost Pro-D plastic, mid grade Elite X, durable Z plastic, Premium ESP, and flexible FLX. If you want a unique ultra-colorful Surge, it's available died in the Z-Plastic.
For disc golfers with less powerful arms, the Elite X Surge is available at just 150 grams. Lighter weight discs feel more understable and provide more distance for disc golfers who throw less than 300 feet.