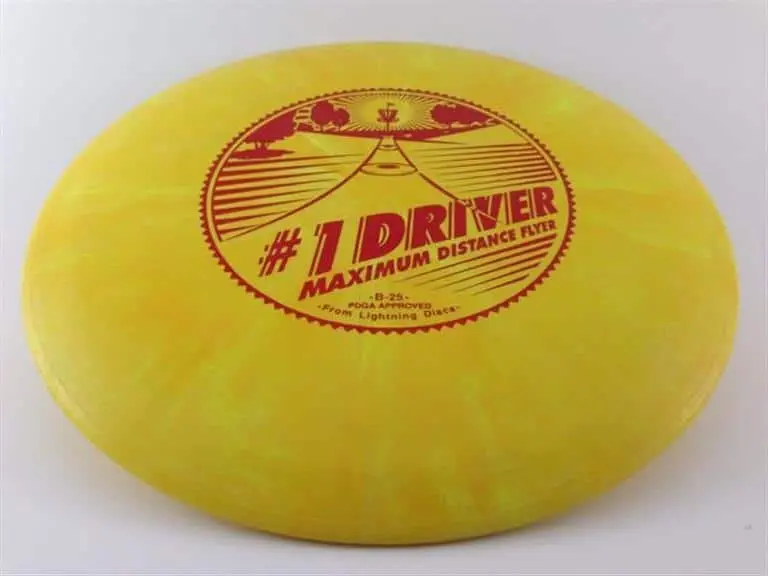 The #1 driver by Lighting is a stable flying fairway driver with medium speed, so it won't get away from newer players. This disc has some turn, fade, and an overall relatively neutral flight path. This inexpensive disc is good for beginner and intermediate players, and comes in weights as low as 130 grams! This is Lightning's #1 Selling disc. In weights under 170 grams it will float, so long as it is in standard plastic.
This disc is no longer available.
Lightning #1 Driver Quick Stats:
The #1 Driver is a pretty standard putter, but available in very low weights and is capable of floating.
Disc Width: 21.4cm
Disc Height: 1.5cm (74.74% of average)
Rim Thickness 1.6cm (109.37% of average)
Available Weights (Standard): 130-177g