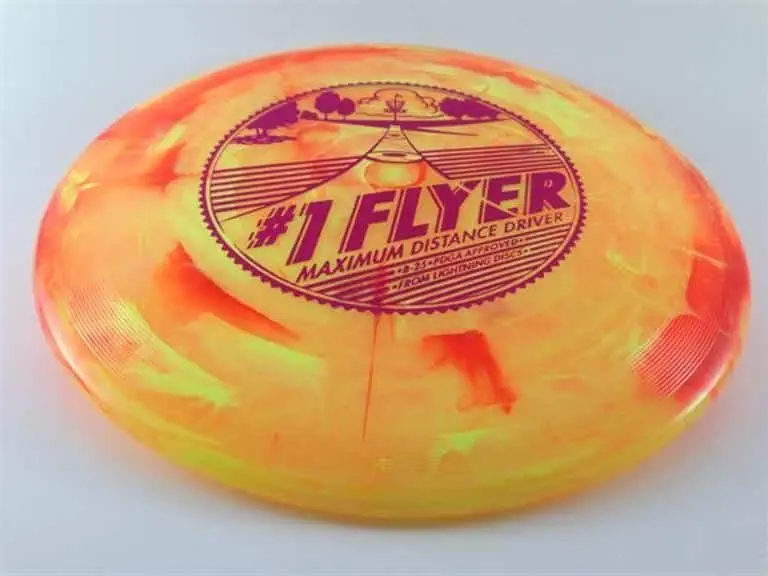 The #1 Flyer by Lightning Golf Discs is one of their faster drivers. This disc is fairly similar to the popular #1 Driver, but instead comes equipped with a broader leading edge that allows it to glide more, giving it the edge when faced with tailwinds.
The #1 Flyer is available in very light weights, as low as 132 grams! Which makes this another excellent, and a relatively straight flying disc that is ideal for new players.
This disc is no longer available.
#1 Flyer Quick Stats
Disc Width: 21.4cm (98.79% of average, 101.13% average Distance Driver)
Disc Height: 1.5cm (74.74% of average, 90.84% average Distance Driver)
Interior Rim Height: 1.1cm (93.46% of average, 93.05% average Distance Driver)
Rim Width: 1.6cm (109.37% of average, 75.65% average Distance Driver)
Available Weights (ProStyle): 132-169g