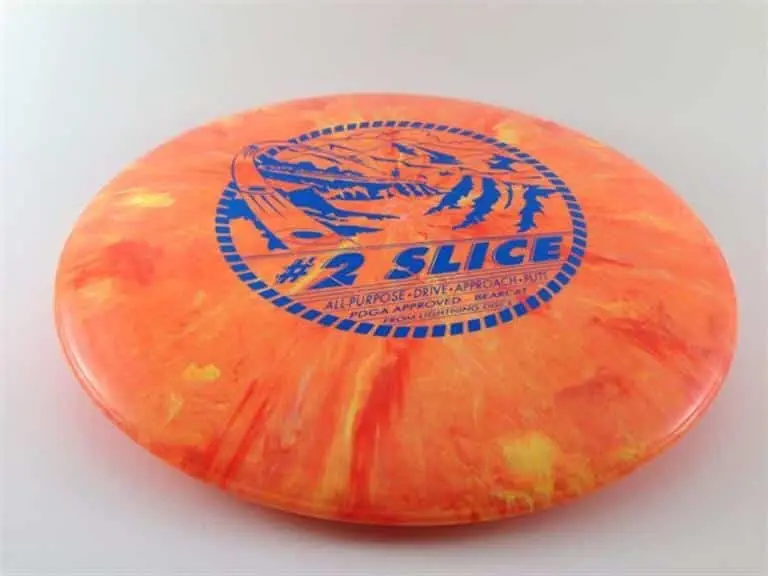 If you're looking for an inexpensive disc that will anhyzer and curve to the right on your backhand throw, the #2 Slice is one to consider. This is the most understable disc that Lightning makes, and in its ultra low weights, it is considered to be one of the most understable discs on the market.
The #2 Slice is the perfect driver for beginners, as its light weight and understable tendencies will help developing players overcome too much low speed fade. The fact that this disc floats makes it a valuable asset on ultra wet courses.
Unfortunately, this disc is no longer available.
#2 Slice Quick Stats
Disc Width: 21.6cm (99.72% of average, 100.87% average Fairway)
Disc Height: 2.0cm (99.65% of average, 103.21% average Fairway)
Interior Rim Height: 1.1cm (93.46% of average, 92.46% average Fairway)
Rim Width: 1.3cm (88.86% of average, 77.57% average Fairway)
Available Weights (Standard): 145-179g