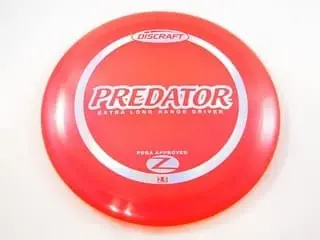 The Predator is a predictable,  overstable fairway driver. This may not be the fastest disc on the market but it makes up for that in its constant and reliable fade. Discraft gives this disc a stability rating of 2.5. This is the perfect disc for forehand flicks.
The Predator comes in three high quality Discraft plastics. Elite-Z,  ESP, and FLX
In Elite-Z plastic, the Predator is available dyed.