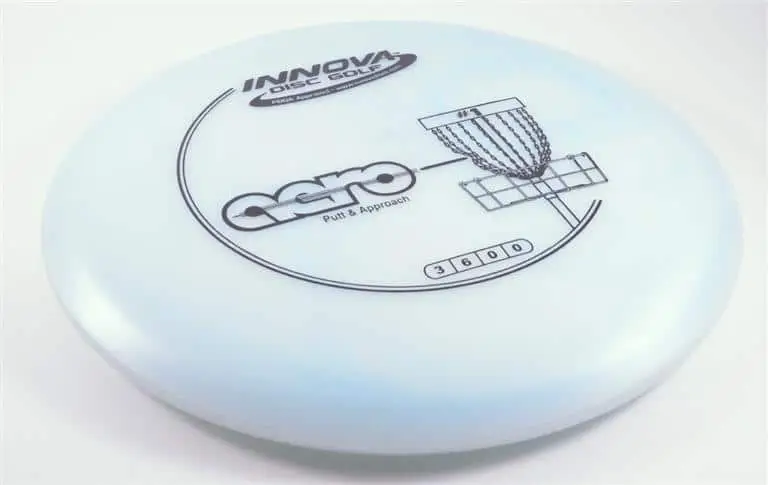 Excellent glide and a straight flight path make the Aero a great approach disc. This disc is available in the inexpensive DX plastic, and is available in weights from 178-180 grams.
As the disc first created designed for disc golf, the Aero has a bit of history to it, making history right at your fingertips. It is a putter, but before distance driver technology was even created, this disc once did the amazing feat of being thrown 485 feet in competition. This is maybe an old disc, but it's still a good one.
The Aero is no longer in stock.
Innova Aero Quick Stats
Disc Width: 22.2 cm (102.49% of average)
Disc Height: 2.5 cm (124.56 % of average)
Rim Thickness 1 cm (70.41% of average)
Available Weights (DX): 178-180g